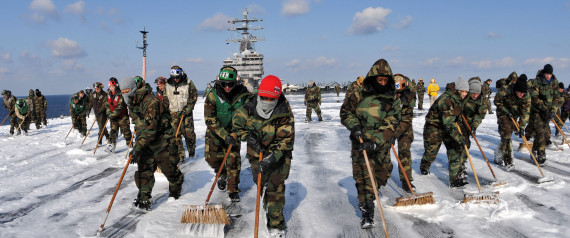 Mike Sebourn served at a U.S. Navy base in Japan after the Fukushima nuclear meltdown, measuring radiation and decontaminating aircraft. Nathan Piekutowski spent the days after the disaster with the Marine Corps, passing out water to survivors near the stricken power plant.
Today, nearly three years after the March 11, 2011, earthquake and tsunami that triggered the nuclear catastrophe, Sebourn has lost 60 percent of the strength on the right side of his body. Piekutowski faces a long recovery from a recent bone marrow transplant.
Both men are among hopeful beneficiaries of an online campaign launched this week aimed at raising money for medical expenses the U.S. government won't cover for sailors and Marines who served near the power plant and may now be suffering radiation-related illnesses.
"The whole system is running away from them. This is exactly the time when we should be running towards them to help," said Eric Egland, founder and president of Troops Need You, the nonprofit leading the campaign. "We want the American people to know about it and know they can help."
More huffingtonpost.com