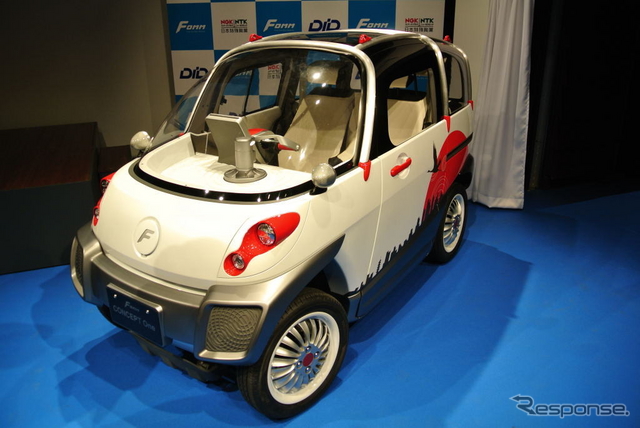 The Fomm Concept One is designed to be used in areas prone to flash floods and tsunamis.Response
A Japanese company has developed an electric car capable of operating in areas hit by tsunamis, flash floods and heavy downpours.
The Fomm Concept One bills itself as a "water-world spaceship" and claims to be the world's smallest 4-seater vehicle. At less than 2.5 metres long, it is 20cm shorter than the standard two-seater Smart car, as well as being both slimmer and lighter.
Its main selling point, however, is its ability to both float and move on the water's surface if suddenly caught in deep water.
Once caught in water, the Fomm Concept One uses a "water-jet generator" to propel itself through the water.
To maneuver the vehicle the driver uses a jet ski-style handlebar that controls both the acceleration and braking.
The wheels have a slim design so that they behave like fins underwater, capable of turning the car
More ibtimes.co.uk