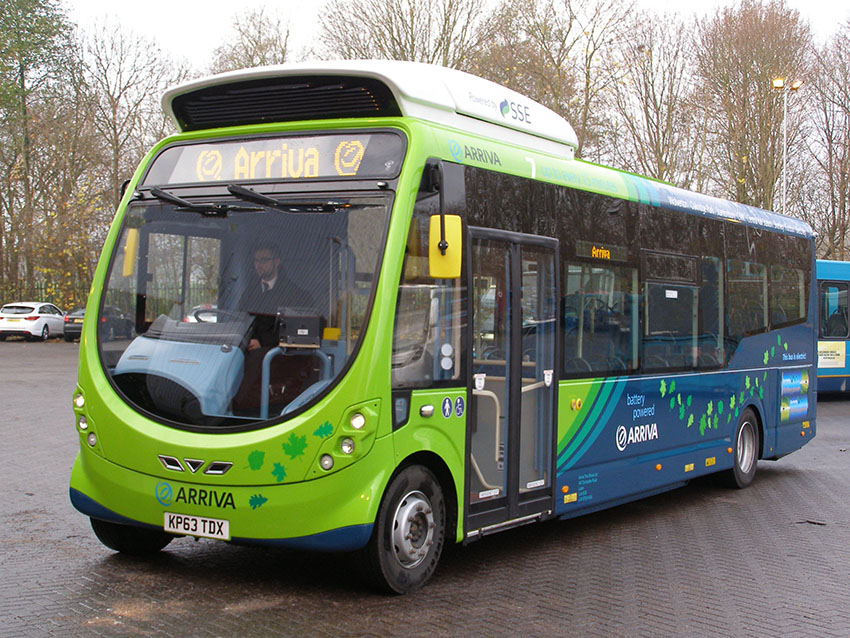 Eight electric buses will operate on the 15-mile number seven route, charging for 10 minutes at each end.
The UK's first all-electric bus route has been launched in Milton Keynes, with wireless charging to ensure the buses can operate for 17 hour per day.
A fleet of eight StreetLite buses will operate on the 15-mile Route 7, which runs between Wolverton and Bletchley, passing through central Milton Keynes and carrying 800,000 passengers per year. The buses' batteries are topped up by wireless chargers at each end of the route, taking 10 minutes to recharge the vehicles by almost 70%.
The buses will be used as part of a five-year trial aimed at proving that electric vehicles have the potential to be cost-efficient as well as environmentally friendly.
Councillor John Bint, Cabinet Member for Transport and Highways, said: "This electric bus trial is the result of over a year's careful planning, so getting bus drivers behind the wheel is a wonderful milestone to reach. Seeing all eight buses on the route will be a very proud moment for everyone who's been involved."
More ibtimes.co.uk