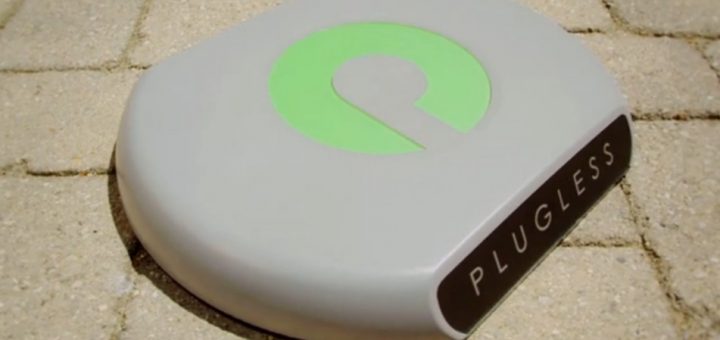 Imagine you're on your way home after a busy and hectic day at the office. You're making your way down the street leading up to your home in your Chevy Volt, which is in EV mode thanks to the charging station at work. It's late, you're tired, and dinner is in the back seat, the kids are waiting for your imminent arrival, and they're hungry. As you pull into your garage, what's the last thing on your mind?
Those who answered something to the effect of "plugging in the Volt" have probably been in this scenario before. Luckily, a company by the name of Evatran has something that promises to due away with the hassle of wired charging thanks to its Plugless Level 2 EV Charging System.
Evatran hubcap
According to Evatran, the system is the "World's First Wireless Charging System For Electric Vehicles" and doesn't require the user to give anything up: it charges the electric car just as fast as when it's plugged in and continues to utilizes all of the high-tech convenience features of an EV, such as setting the car's charge schedule. Most impressive is that there are no user interaction points with the Plugless system: all the user needs to do is drive into the garage and park the car.
From what we could tell from Evatran's website, the biggest reason behind the existence of the Plugless L2 charging system is powerful, yet simple: the necessity to plug in electric cars might actually inhibit their adoption. So the start-up has made the L2 system available for various electric vehicle models, including the Chevy Volt.
More gmauthority.com