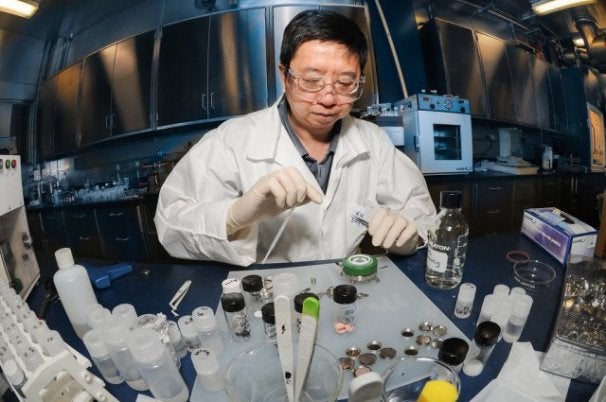 Kang Xu, an Army Research Laboratory scientist, is one of the inventors responsible for a 30-percent increase in energy density in lithium batteries. [Credit: RDECOM Public Affairs]
US Army Research Laboratory scientists have made a major breakthrough in increasing single-cell battery energy density by an astounding 30 percent.
A small group of Army Scientists developed a new additive compound that's mixed into the batteries' electrolyte. The scientists believe that their patented substance "preferentially" reacts with the electrode to form a stable interface that allows the battery to operate at a level beyond their normal voltage.
More pcworld.com